Ted Muehling (American, 20th Century). Keshi Pearl Necklace, 2010. Benefitting The Nature Conservancy: design f...
Click the image to load the highest resolution version.
Description
Ted Muehling (American, 20th Century)
Keshi Pearl Necklace, 2010
Benefitting The Nature Conservancy: design for a living world

Keshi pearl and gold
6 x 4-3/4 x 0-1/4 inches (15.2 x 12.1 x 0.6 cm)

Ted Muehling
Ted Muehling is known for his rigorously observed jewelry and objects, whose spare lines are drawn from the natural world. He is at ease with the intimate tools of the jeweler, working on materials such as gold, silver, pearls and precious stones. Trained as an industrial designer, he has collaborated with manufacturers such as
Steuben Glass and Nymphenburg Porcelain.

Muehling traveled to the Paci?c Ocean island of Pohnpei with The Nature Conservancy and created a series of jewelry pieces using sustainably harvested vegetable ivory and black pearls.

"I love playing with a new material, whether it is plastic or ivory nut. The nut does beautiful, unpredictable things. It gets darker at the edges, where it starts to oxidize," Muehling says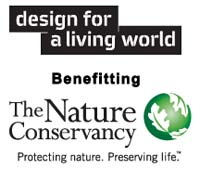 Design for a Living World
asks us to think about the products we use-where they come from, how they are made and the impacts they have on our planet.
The Nature Conservancy invited ten designers to create new OBJECTS from sustainable MATERIALS sourced from the world. Wood, plants, wool and other organic materials were transformed into intriguing objects, revealing extraordinary stories about regeneration and the human connection to the Earth's lands and waters. Together, designers and consumers can reshape our material economy and help to advance a global conservation ethics by choosing sustainable materials that support, rather than deplete, endangered PLACES.
Lot will be shipped FedEx to winning bidder, approximate cost of $25 plus insurance.
Condition Report*: Condition report available upon request.
*Heritage Auctions strives to provide as much information as possible but encourages in-person inspection by bidders. Statements regarding the condition of objects are only for general guidance and should not be relied upon as complete statements of fact, and do not constitute a representation, warranty or assumption of liability by Heritage. Some condition issues may not be noted in the condition report but are apparent in the provided photos which are considered part of the condition report. Please note that we do not de-frame lots estimated at $1,000 or less and may not be able to provide additional details for lots valued under $500.
Heritage does not guarantee the condition of frames and shall not be liable for any damage/scratches to frames, glass/acrylic coverings, original boxes, display accessories, or art that has slipped in frames.
All lots are sold "AS IS" under the Terms & Conditions of Auction.
Auction Info
October, 2012
25th-27th Thursday-Saturday
Bids + Registered Phone Bidders:
1
Lot Tracking Activity:
N/A